LSi - Providers of Promotional Merchandise & Corporate Clothing
Promotional merchandise is still the most cost effective marketing tool available if used correctly.
The main purpose of giving your clients a free gift with your logo branded upon it is to achieve the same result time after time - to increase exposure and brand awareness - but more importantly to increase business.
Anybody can sell you a branded mug or an embroidered t-shirt and do it cheaper than the next man but here at LSi we can sell you marketing solutions that work and get results!
Call our team of expert sales advisors and ask how we can help your business to increase sales.
---
---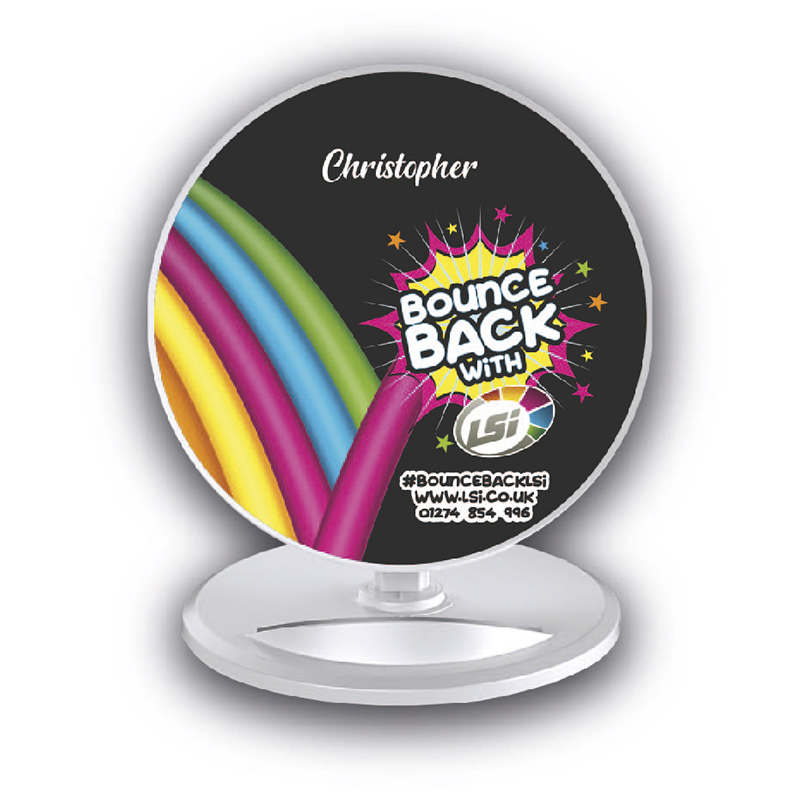 Desk-O Wireless Charger
With personal mobiles now being used more and more frequently in the office, especially for Zoom calls, our Wireless Desk-O Chargers ensure mobiles can be seen and always have the charge they need for those important calls. Being a part of our Digital Impressions range, they are also available with low MOQ's, a fast turn around and even individual personalisation!
DID YOU KNOW – Branded chargers will create up to 1,450 impressions in its lifetime and are kept for an average of 13 months.
To place your order or to find out more about our branded Wireless Desk-O Chargers please email sales@LSi.co.uk.
---